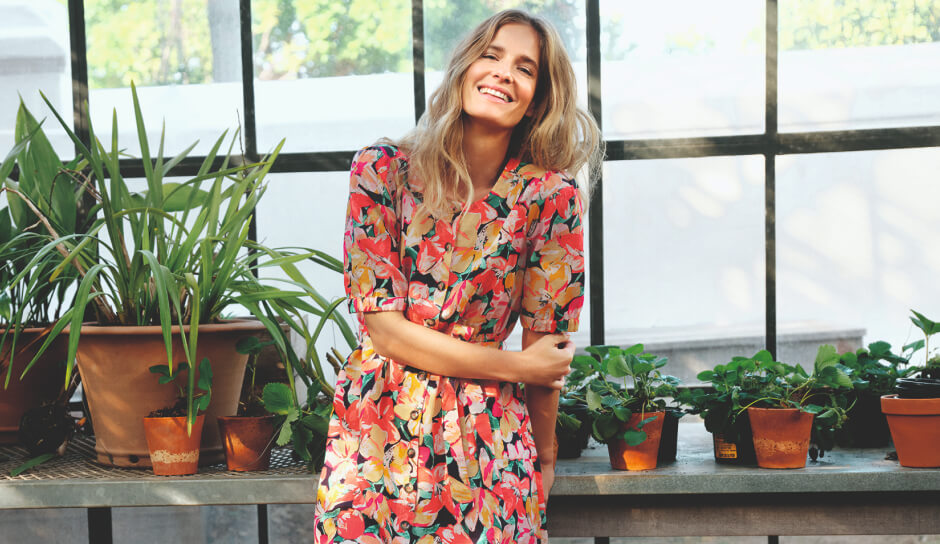 OUR PLANET
Sustainable
committed
conscious
SEEKING • ECO-FRIENDLY • WORLD
By 2023, over 90% of all our energy usage in our stores, will be renewable. Our aim is that we reduce the amount of water used by 60%, and 40% of our water usage in our supply chain will be recycled or in closed loop systems.
We're being conscious by reducing our environmental footprint. We're minimising our environmental impact wherever possible, this happens through embracing renewable energy to reduce carbon emissions, animal welfare policies, and business-wide recycling initiatives.
Renewable energies
& carbon emissions
With over 1,000 stores, lowering energy use and carbon emissions are both key areas for the business. We are integrating more energy-efficient fittings across all our stores and investigating new and innovative ways of saving more energy. We have already reduced our road freight by over 90% and reduced our overall freight by more than a quarter (27%). But we want to do more! We have set ourselves the challenging target to move to over 90% renewable energy in the UK by 2023. We are also looking at how we can work with our logistics providers to move to more 'green' transportation methods so we can reduce our impact even further.
Waste & recycling
(as a business)
We are absolutely committed to best practices in recycling and minimising waste. At our head office in London, we have comprehensive recycling and dispensed all unnecessary packaging from our products. We have also removed plastic bags from our stores, and all our paper bags, tags and other paper-based products come from sustainably managed forests..
Chemicals &
restricted substances
At Monsoon, we make every effort to ensure the products we sell are safe for our customers. We do not accept products which include any restricted substances, from our list which meets stringent EU and US requirements to eliminate harmful chemicals in our products. We share this list with all our direct suppliers and in turn, ask them to distribute it to their suppliers, to ensure that not only are our products safe, but the workers who make our products are not exposed to dangerous chemicals.

Each of our products is tested by an independent professional testing company, to ensure that it's safe for our customers, it doesn't contain any harmful chemicals, and it meets customers' expectations for the quality of the product. Our team additionally verifies our suppliers' claims by sampling out of our warehouse and doing our own random checks.
How to take care of your clothes
If you can, try and wash your clothes less often. Instead of throwing your jeans straight into the wash basket after one wear, hang them up overnight and let them air out. Try and get as many wears out of your clothes as you can, before you put them through the washing machine.

When you absolutely must wash your clothes, read the labels! It'll give you hints on how to wash your garment the right way and keep them looking new. If the label says to wash inside out, do it. If it says hand wash, keep it away from the washing machine! If your clothes aren't stained but need a refresh, try washing them at a temperature lower than what's recommended on the label. It'll save energy, prevent colours from running, and reduce the chances of your favourite t-shirt becoming a crop top.

Say goodbye to the tumble dryer! When it's not raining outside, it's great to hang your clothes on a line and let the sun dry them. If the weather's not so great, use a drying rack in the warmest room in your house. Over-tumbling can break down the elasticity of your clothes, making them lose their shape over time. Air-drying not only means you can keep your clothes for longer but will also result in a smaller energy bill — win-win!

Our Seeking an Eco-friendly World (S.E.W.) clothing is a newOur recycled polyester is made from PET plastic bottles which are formed into strings of yarn, before being dyed and woven together to create a soft-touch texture. 50% of the polyester in our knitwear collection is made from recycled polyester.